Live in a sub-tropical paradise
Harvey Bay is big enough to have all the major shopping brands, great restaurants, a well-equipped hospital, and even an airport, but small enough to retain a warm, friendly community feel.
Hervey Bay promotes a healthy, outdoor lifestyle for the whole family to enjoy. A plethora of family fun activities awaits – swimming, snorkelling, diving, boating, fishing, water-skiing, whale watching, horse riding, mountain biking, canoeing, jet skiing, go-karting and playing at Hervey Bay's WetSide water park.
Adults are not left out with sailing courses available at the Hervey Bay Sailing Club. The breathtaking Hervey Bay Golf Club also offers opportunities to improve your swing.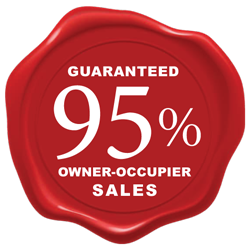 Hop over the water to the World Heritage listed Fraser Island (K'gari) for camping trips or luxurious weekend getaways. Four-wheel driving adventures and days spent frolicking on the stunning sand beaches and lakes will build lasting happy memories for all.
An abundance of fresh seafood is served up daily at the many dining experiences on offer. From fine dining restaurants to fish n' chips on the beach, the whole family is sure to delight in the delicious food.